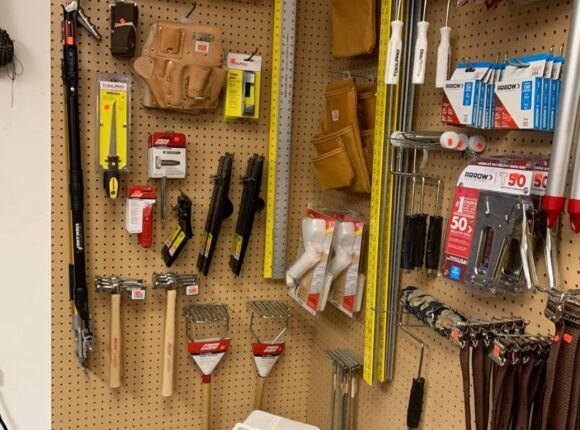 Drywall Supplies & Tool Repair in Mesquite, TX
Barker Drywall Tool and Service is proud to be the number one choice for drywall supplies and tools in Mesquite, TX!
We carry name-brand gear and top-of-the-line supplies for both homeowners doing a little DIY work and contractors gearing up for their next job!
Here are just a few of the supplies and tools you can find in our drywall shop.
Drywall Supplies for Every Project
It takes a lot of supplies to get a drywall job done, and that means you need a drywall supply store that's got everything you need.
We stock everything from the essentials to the specialized tools you need to complete a drywall job. We've got everything from the biggest brand names in drywall to budget options that will save you money. Here is just a quick look at the brands that we have for sale.
Drywall Master Tools
Trim Tex
Kraft
Marshalltown
Johnson sand paper
Murco
Wallboard
USG products
Hyde
Spray Force
Drywall Tools That Get the Job Done
There are plenty of tools that you need to handle a drywall job, and we've got you covered. We stock everything from the basics all the way over to sprayers. If there's a tool on a drywall work site, we've got it for sale.
We do more than just sell drywall tools, we can even repair them.
Drywall Tool Repair!
Have your drywall tools broken down on the job? Let our expert technicians handle the repairs for your drywall tools. Give us a call or visit us today to get your drywall tools repaired in Mesquite, TX!
You can save money and get your tools repaired quickly when you visit our shop. Why spend all that money buying replacement tools when you can have your trusty, reliable tools brought back up to working condition?
Shop With Barker Drywall Tool and Service Today
Do you have a drywall project coming up that needs supplies and tools to get the job done? Well, Barker Drywall Tool and Service has the equipment you need.
Head over to our shop or give us a call today to get the equipment and supplies you need to finish your project.